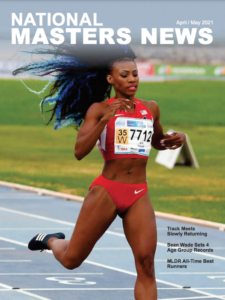 Current Issue
Features
> Meets Returning!
> MLDR All Time Greatest List
> Muscle Building Nutrition
and much more!
In the Current Issue:
No Races? No Problem!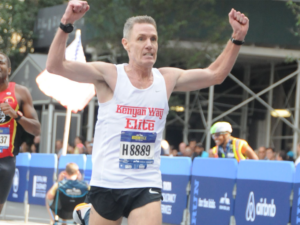 Sean Wade Breaks Four US Age Group Records
By Paul Carlin
On February 6, 2020, conditions were perfect for Sean Wade's attempts to pick off three American Records in a single 10 Mile Race. Wade is no stranger to records. He was inducted into the Masters Hall of Fame in 2019 and still holds the M50-54 15:02 American Record for the 5k, set in 2016. In early January, with his 55th birthday, Feb. 3, 2021, on the horizon, Wade took stock of his fitness. Injured in the summer of 2020, he had started to recover by the fall. By January recovery was complete. He thought a record attempt at the 12k or 15k would be within his range. He was not sure about the Ten Mile, which was the most challenging of the three. Wade aimed to take records from three Hall of Famers: Brian Pilcher's 41:09 12 set on May 6, 2012, Norm Green's 50:45:09 15k run in March, 1988, and Jim O'Neil's 54:25 10 Mile set in April, 1994. The most recent record has stood for almost nine years; the other two even longer, 26 and 32 years, respectively.
Known recently for his track records from the 1500 to the 3000 meters indoor and from 3000 to 10,000 meters outdoors, Wade was also no stranger to the longer races. As an Open athlete he had a 2:10:59 qualifying time for the 1996 Olympic Marathon. Ten years later at the age of 40 he could ran a 2:28 marathon in San Antonio. In October 2018 Wade entered the USATF Masters 15k Championship in Tulsa. That course had many challenging hills but Wade, nevertheless, not only won his M50 age division, he finished as the fifth Masters Overall in 51:32, less than a minute off the winning time!
The big question was where to find a race.
Support the Incredible NMN Photographers
Visit their sites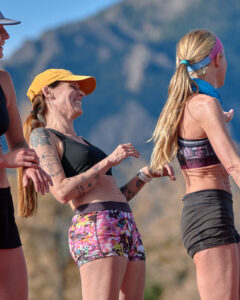 Photo by Dave Albo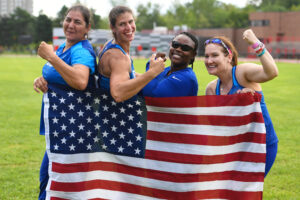 Photo by Dave Albo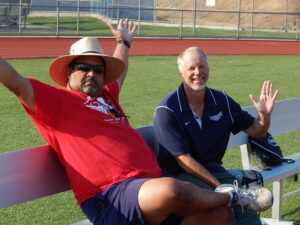 Photo by A Scotti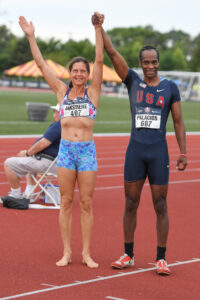 Photo by Rob Jerome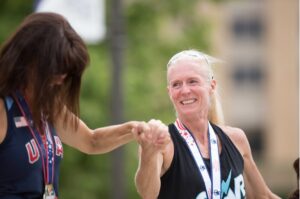 Photo by Dave Albo
Photo by Dave Albo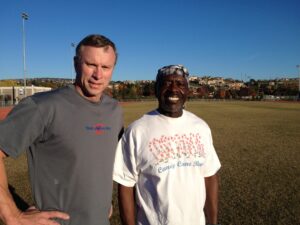 Photo by A Scotti
Photo by AM Scotti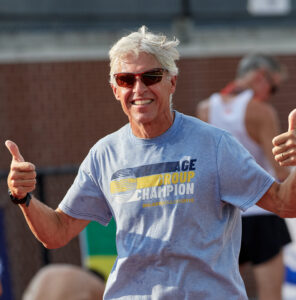 Photo by Dave Albo
Photo by Dave Albo